1973: Born Malnati S.R.L.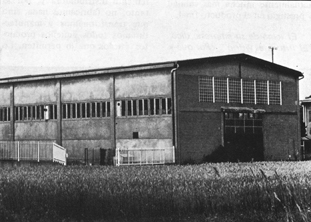 The "MALNATI S.R.L." company was founded in 1973. In the early eighties it started producing its first washing machines and other various horizontal and vertical machines for flat glass.
A short time since its born, Malnati wins a good portion af European markets. The first official list is published in four languages: Italian, English, French and Spanish.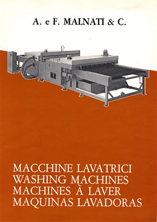 Malnati S.A.S. is present with an important stand at the Düsseldorf GlasTECH fair.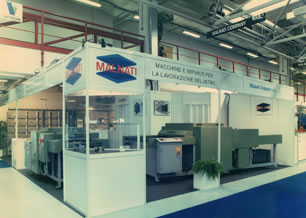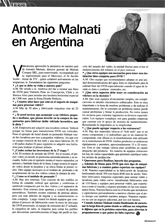 Malnati S.A.S. is able to conquer overseas markets and imposing in Argentina. Antonio Malnati, Malnati S.A.S general manager was interviewd also by important trade journal VIDRIOTECNIA.
Malnati s.a.s. is also èresent in the Russian market and partecipates in the international fair in Moscow.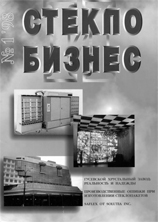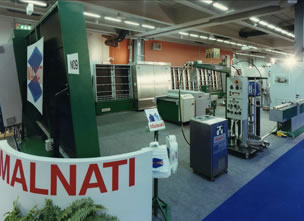 Creation of the first machine for mass production of horizontal washing.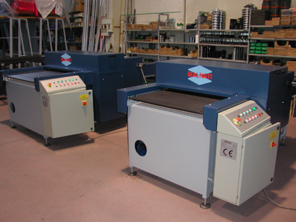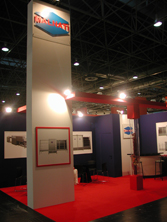 Malnati continues his ride into markets and maintain with prestige the position reached. The company is present at the international GLASTECH fair.
Malnati s.a.s updates its image with the publication of the new website in two languages: English and Italian.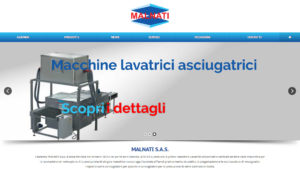 The company 'MALNATI S.a.s.' was founded in 1973. In early eighties, it started producing its first washing machines and other various horizontal and vertical machines for flat glass. At the production of individual machines dryers, company, simultaneously, developed planning and implementation of binding equipment such as conveyors, and conveyors for mirrors, for the production of glazed glass slabs.
In the mid-'80s, the boom in the use of double glass doors, gave way to farm complete range of automatic and semiautomatic production lines consist of vertical washing machines and various types of presses, in addition to all machines accessories required for sealing, such as extruders, butyl, rotary tables and everything else required to complete the 'system'. An important feature of the company has always been to create and customize all machinery especially made in response to specific requests from customers.
Over 3000 washing machines (horizontal and vertical) and systems for flat glass and double glass, were made by the Company, several of them to major retailers in the industry, worldwide. The success is evident when customers all over the world prefer to return after several years and replace our machines, even with our products, "Malnati".
Direct the company has achieved great success and feedback at the level of sales and interest especially in the Iberian peninsula, the United Kingdom, while in Italy hundreds of cars were sold and put into operation in the provinces most susceptible in the field of flat glass processing in kind. For over 32 years, the company operates in all major global events industry, and visible in many magazines all over the planet.